Local Attractions
Things to Do In La Paz


The Ritz Apart Hotel is perfectly located at the heart of La Paz, Bolivia, offering access to a wide range of attractions and things to be done. Whether you've come to explore the city or just have a few hours in between meetings. As well as to find the best attractions within few blocks of our hotel. When planning your visit to La Paz, our knowledgeable concierge and friendly staff members will be happy to help you with the best recommendations and tour arrangements to be visited.
Ritz Apart Hotel Bolivia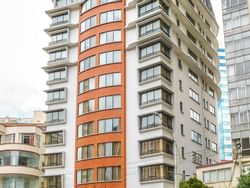 Designed for demanding business travelers, the Ritz Apart Hotel is one of the best 5 star hotels in La Paz, Bolivia.